Teresa Trucchi, CFLS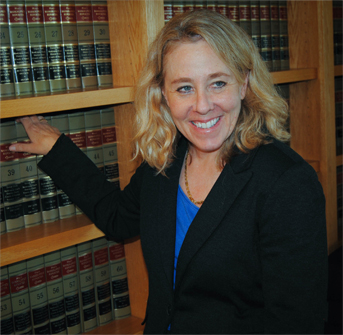 Teresa Trucchi CFLS joined Suppa, Trucchi & Henein, LLP in 1994 and became a partner in 2000. Her primary areas of practice include family law, personal injury, medical malpractice and general civil litigation.
Ms. Trucchi received her Bachelors of Science Degree (with distinction) in Secondary Education/Language Arts (emphasis in Speech, Journalism, Drama and Literature) from University of Nebraska-Lincoln in 1984. While at the University of Nebraska-Lincoln, she was on the academic honor roll all four years and received the Superior Scholar award in 1984.
In 1985 she attended California Western School of Law on a Presidential Scholarship (full tuition all three years) and was in the top 10% her first year. She earned her Juris Doctorate in 1988 and was admitted to the California State Bar that same year. She is also admitted to practice in several Federal Courts (Southern District, Central District, United States Court of Federal Claims), Fourth District Court of Appeal, the Ninth Circuit Court of Appeal and before the California and United States Supreme Courts
Ms. Trucchi is an experienced litigator and has been lead counsel in many jury trials. She practices primarily in San Diego County but has also litigated cases in Los Angeles, Orange, Imperial, San Bernardino, Shasta and Riverside Counties. She has litigated numerous contested evidentiary hearings in the Family Courts. She became a Certified Family Law Specialist in 2012. Her practice includes many clients who reside in Mexico and have legal issues in the State of California.She is a member of the San Diego County Bar Association, Family Law Section; the California Board of Legal Specialists; and the American Federation of Teachers
Ms. Trucchi has also been an adjunct professor at San Diego Community College Legal Assistant program since 2007 teaching Legal Research, Torts, Family Law, Civil Procedure and Law Office Management and Technology.
Samy Henein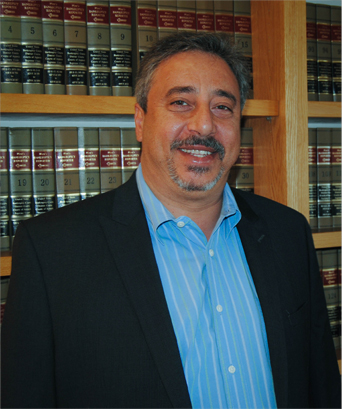 Samy Henein graduated from the State University of New York at Buffalo with a BA degree in philosophy, and obtained his law degree from Western State University (now Thomas Jefferson School of Law). Mr. Henein joined the firm in December 1992 as an intern and became a partner in 2000. Mr. Henein has extensive experience handling a wide variety of complex legal issues. Areas of practice include general civil litigation, contract formation and litigation, real property, landlord/tenant law, appellate, bankruptcy and creditors' rights and remedies, business disputes, and enforcement of judgments. Mr. Henein is admitted to practice before all California Superior and Appellate Courts, the Central, Southern and Eastern United States District Courts and United State Bankruptcy Courts, and the United States Court of Appeals for the 9th Circuit.